IT Support For Nottingham Business Owners

Your time is too valuable to spend struggling with your IT systems. You need to be running your business. You know what you want the technology to do, you're just not sure how to make it do it.

That's where professional fully managed IT Support Services can make a huge difference. Staff are no longer frustrated by niggly IT problems. You have an IT plan, and you know what's going to be replaced and when. You're secure and not worried about losing your data. In fact you no longer worry about your technology, it's all taken care of.

Sound good? Let's show you how……

Find Out More

IT Support For The Business You Work In

Do you find yourself in charge of IT where you work? It's not the main job, it's just a small part. You've never been an IT expert but you've ended up as the one dealing with technology in the business.

You might already have an IT Support partner. Their service might well be OK.  When things break they get them fixed. But your business needs a bit more. You're getting more complex questions from management. You need an IT Support Partner that can fix things AND will provide you with a proper plan for the future.

The great news is that service is available.

Find Out More
World-Class Business IT Support Nottingham
Stop worrying about IT and focus on your business
Do you suffer from IT Issues that slow down productivity and frustrate staff? Struggle with IT Support that takes ages to get back to you, and never gets to the bottom of the issue?
Do you have no idea where you're heading with your technology? Or know you need to do something about cyber security but have no idea what?
Then it's time to get some professional IT Support Services from a market leading IT Support Provider.
Your IT Department have been delivering IT Support Services to businesses across Nottingham, Leicester, and The East Midlands for over a decade. And we really provide World-Class support. We are the 97th best MSP in the World according to the Channel Futures MSP501 2021. That makes us number 5 in the UK.
We believe your business should be improved by your IT, not held back by it. To achieve this you need fully managed support, with ongoing advice and a simple pricing structure. You need a provider who offers the latest technical solutions, with expert engineers and backed up by IT consultants providing industry best advice.
Book A Call with our experts today to explore how the best IT Support Nottingham can fix your existing IT issues and start you on a journey to technology that makes your business better.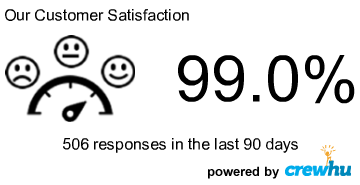 What Our Clients Think Of Us
Just a quick email to say a massive thank you to you and the team at Your IT for arranging the upgrading of the server and the continuing IT support that we receive. I know that we did put Angus under pressure to resolve this urgently, which was a lot quicker than any of us anticipated. I would like to thank Kieran and Angus and also the rest of the team (Adam, Fern and Josh) who are always very friendly, helpful and prompt with any issues that myself and the rest of the team encounter. Please pass on my thanks to the team, from a very satisfied customer.
Ian Combellack
Managing Director - CT4N
Fantastic company. Have made a huge difference to our company in the ever evolving world of IT. Cannot recommend enough, fast efficient and above all else very human!
Alan McNulty
Director - Sheff Med
Our firm have been with Your IT for a few years for IT support now and I've been very impressed with their service. They often go above and beyond and they have shone during the pandemic, which must have been a very testing time for them. Recently I had an issue which needed resolving and Adam called me back late in the evening to enable me to remote work during these difficult times. Total trooper.
Matt Munroe
Finance Director - AR Demolition
Very happy with the IT services provided by Your IT Department. They have consistently been prompt, professional, knowledgeable and always on-point. They are a friendly team who I highly recommend.
Alex Blackwell
HR - PCE
Just a quick note to say thank you to you and your team for the support over the last few weeks. Being honest I was worried going into the work from Home situation that one area we would struggle in would be IT and general comms. But the processes, technology and software you've helped us put into place have coped well so far, touch wood! Had a full team catch up today and no issues which tells the story.
Richard Whittle
Director - Protolan
Our organisation transitioned to home working quickly in March with the support of Your IT Department in setting up our users with remote access. We have received good support, expectations were set on anticipated delivery time on open tickets and we always felt that those times were bettered. On the whole our team has been happy with the support provided and we are in a good position to utilise home working if the need arises in the future.
Sandra Clark
Stadium Manager - Leicestershire County Cricket Club

Some feedback as to the level of service maintained by Your IT over the Covid 19 lockdown period. I'm sure we all agree it was a very difficult time as massive changes happened practically overnight. Your IT was quick to adapt its business structure to meet the government guidelines and still maintain customer service. The communication was excellent from all departments in Your IT. I would say I was very impressed by the support department as every member of that team went above and beyond to resolve issues quickly. Communication was excellent as I was regularly updated on the progress of my tickets. Your IT was proactive and very quickly provided me with options to allow employees to work from home with access to our network. I would say in summary Your IT's service was excellent during this period. Thank you all, I really do appreciate this.
Thomas O'Shaughnessy
Technical Manager - Silicone Altimex

We have been supported by Your IT for many years and the service has always gone above and beyond. They have taken the time to get to know our business and be proactive in suggesting improvements to our IT systems. We moved to a remote platform many months ago, so when Covid-19 hit we were completely equipped to continue working, regardless of where we were based. This meant no disruption for our business. We had our usual service queries during the Lockdown but there was no difference in response or service from the support team. Completely satisfied!
Nicola De Lucis
Director - Personnel Solutions Midlands Limited
The team at Your IT deserve praise for ensuring that we were already prepared for remote working prior to COVID-19. Once we knew that the office had to close they were on hand to support with all our needs and ensure a seamless transition. We have been lucky that our operational capability has not been dented by home working – however this has depended on reliable IT infrastructure and a responsive support team. We are delighted with the service Your IT have provided to keep our business moving.
James Higgins
Founder & Partner - Ecuity Consulting

Your IT provide us with total peace of mind. They are always there at the end of the phone for us. Staff are very friendly and go above and beyond, even working over holidays and weekends to resolve issues. Your IT made the change from our old provider very smooth and we weren't tied into a long initial contract which gave us confidence that the sales pitch wasn't going to be the best bit!
Heather
Rachel Ellen Design
Your IT Department has helped us with all of our IT needs for many years, including installing a new phone system. They work tirelessly to meet our demands. They are professional, supportive and we have an excellent working relationship with them. We would highly recommend Your IT Department for all your IT needs.
Sally
AM Norris
We love the ease of use with Your IT Department. We just pick up the phone and have small issues dealt with straight away. They provide a great service and keep us updated on any outstanding issues. I honestly believe you'd struggle to beat Your IT for customer service.
Bill
Managing Director - Eaton Electrical
We've been a client of Your IT Department for just over a year and have found them to be much more proactive than previous suppliers. We've really progressed with their guidance they offer much more than just fixing problems. However, when issues do occur, we've experienced prompt responses and generally rapid resolution. I'd have no hesitation in recommending Your IT to other businesses.
John
Director - Eastlake & Beachell
Since we partnered with Your IT we've been really impressed with their response times and their ability to resolve most queries over the phone. They provide us with regular updates whenever they are working on anything and discuss alternative solutions if any issue cannot be resolved immediately. We'd recommend Your IT to any small business, their staff are great, very friendly, no problem is too small or too big to them and they respond quickly to all of our queries and problems.
Helen
Office Co-Ordinator - Polytan

Your IT staff are easily contactable, phone back when you say you will, and are a pleasure to talk to. Not all IT support teams talk like human beings but it's a pleasure to work with you and the team. Thank you!
Chris
EnviroEnergy
FAST

RESPONSE

15-minute response time

NO

LONG-TERM CONTRACTS

Low Risk & Complete Flexibility

CLIENT

FOCUSED

An Extension of Your Business
Latest news and information
Advice for everything IT & IT support related
Leading software company ConnectWise recently conducted a survey of over 2000 decision makers from businesses in the US, Europe and Asia-Pacific region to discover the key IT ch...

Phishing can lose you a lot of money and expose sensitive information. Microsoft 365 Defender can dramatically mitigate this risk with several features. Phishing attacks are a s...

In 1947, the great English mathematician Alan Turing predicted that within the next 50 years, we would have intelligent machines that could think and make decisions like humans....