IT Support
At Your IT Department, we are here to ensure that your IT systems are working as they should at all times. We know that a system failure in any business can have severe consequences, that's why we're on hand to provide our expert assistance when you need us.
Our IT support services are tailored to help you – we don't just offer generic solutions to all IT issues, we make sure that the work we provide is the best, most appropriate service for your business. Whether you have an issue that requires us to work together with your own IT team, or you need us to take full control of the service, we have the skills, the people and the passion for providing whatever you need.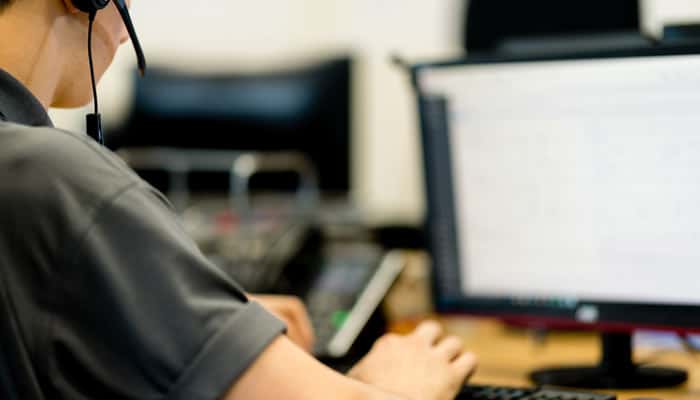 We understand small businesses (we are one ourselves!) so we offer exactly what you want from an IT Support Provider;
Low monthly cost, fixed price with no unexpected costs
90-day rolling contract, no long tie in
A personalised service, we get to know your business
Expert advice, in plain English
We pride ourselves on our friendly, efficient service and quick response time, which enables us to rectify problems quickly and effectively. Excellent customer service is at the heart of everything we do, and quality of our service has been recognised both locally and nationally.
Why Outsource IT Support?
Reducing Costs
According to a recent survey by Samsung issues with IT systems lead to an average of 2 hours of lost working time every week. That's a cost of around £1,600 per employee, per year. The average salary for an IT Manager is £38,449 which doesn't take into account recruitment costs, insurance, training, and tax. Managed IT Support provides a low priced, fixed cost solution and can save your business thousands.
More Time To Run Your Business
If you're managing everyday IT issues yourself then that's time you are NOT spending running your business. Letting somebody else assist your staff means you can concentrate on growing your business.
Take Advantage of The Latest Technology
Whilst you may understand a thing or two about computers a Managed IT Support Provider lives and breathes new technology each day. Access to the latest hardware and software can provide a real competitive advantage for your business.
Increased Productivity
With the business owner free to concentrate on driving the business forward, the latest technology installed and functioning to its full potential and niggling IT issues a thing of the past your staff will be more productive, and a lot happier!
Based in Nottingham and serving the East Midlands we've over eight years' experience in providing IT support for small businesses of all kinds, we have developed and expanded our services to ensure that we can deliver tailored support to meet your requirements. We offer remote support, online or by telephone, and unlimited onsite support, so we are fully equipped and prepared whether you need advice on a minor issue or you need us to come to you and inspect your system.
We also offer 24/7 network monitoring, so we can immediately act on any potential faults within your IT system.
FAST

RESPONSE

15-minute response time

NO

LONG-TERM CONTRACTS

Low Risk & Complete Flexibility

CLIENT

FOCUSED

An Extension of Your Business