More and more businesses are switching from traditional phone systems to VoIP (Voice over Internet Protocol) or cloud phone systems. Businesses now seek greater flexibility from their phone systems, due to the considerations of remote and hybrid working. This has accelerated this change.
If you're not already using VoIP you should be seriously investigating it now.
Here are our top 10 reasons your business should switch to VoIP.
The ISDN Switch Off
BT introduced ISDN (Integrated Services Digital Network) in 1986. It is a communications standard that enables simultaneous digital transmission of voice, video and other network services. It used the circuits already in place as part of the traditional PSTN (Public Switched Telephone Network) infrastructure.
When ISDN launched it was cutting edge, but technology in connectivity and communications has been evolving constantly in the 34 years since.
BT announced in 2015 that ISDN services would be switched off in 2025. This means if you're using a traditional phone system you need to look for an alternative. We would suggest that you do this as soon as your contract allows. Do not wait until 2025.
It Will Save You Money
VoIP saves you money in a number of ways. The initial capital outlay is much lower than traditional phone equipment. Ongoing maintenance costs of the equipment are also lower, in fact they are almost non-existent. Call costs are also lower, including international calls and those to mobiles.
Typically you should expect to see a saving of at least 30% of your current phone costs.
VoIP is ideal for remote working
Most businesses will have some employees working remotely some of the time. With VoIP you benefit from linking their mobile phone to their desk phone. Lots of companies like the idea of staff having a single geographic number instead of giving out employee's mobile numbers. These numbers can follow a time schedule, meaning in business hours the person will be reachable, but out of hours they won't be disturbed. You can also have visibility of calls being made and taken on employee's mobiles. Working from home is just like being in the office. Having almost full functionality from your mobile via the app as you do from your desk phone can be a powerful tool and the ability to display your office number when making outbound calls looks far better from a company image perspective.
Keep Communicating, Even If You Miss A Call
In the event of a missed call, a new feature called "missed call texting" ensures that the caller hears from you immediately after hanging up, even if no one is available to take their call.
For example, a caller could get a text immediately after a missed call that says something like this: "Hi there! Sorry we missed you! We stepped out of the office for a few minutes, but we'll be back at 2 pm. In the meantime, is there something we can help you with now?"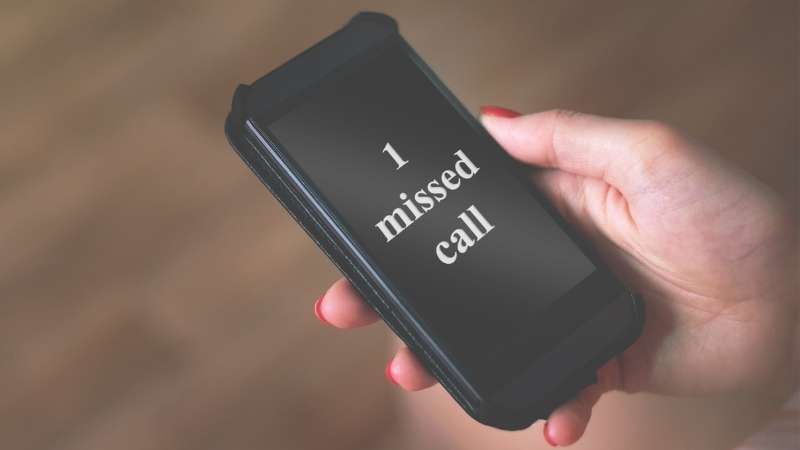 Advanced Features
Traditional phone system just don't offer the vast array of features that VoIP systems do. You can really design your phone system to do exactly what you want it to.
Features include voicemail, caller ID, call conferencing, call waiting, call forwarding and many others. With VoIP voicemail, users get improved functionality with their voicemail. For instance, the ability to call someone back directly and easily, plus they can get each voicemail emailed to them as an audio file attachment. Email can even be used to track missed calls or to call the person back – directly from the email.
Instead of routing calls to a single person, VoIP systems allow you to redirect or forward those phone calls to whoever is available. You can even set up decision criteria (automatic call distribution) to determine who will take which calls and when.
There are so many more features, each fully configurable, to make your phone system work exactly the way you want.
Scalability
With traditional on-site business phone systems, you had to pre-inform your provider of how many numbers and lines you'd need in advance, so a lot of the time businesses were paying for numbers they didn't need ready for if they took on new employees, or they overestimated how many numbers they need. With a cloud-based business phone system, a new user can be created and set-up within minutes.
Integration
The 5th of our 10 Reasons Your Business Should Switch To VoIP is integration. Depending on the system chosen VoIP can integrate with lots of other systems in your business. For example it can work with your CRM to vastly improve your customer experience. When the phone rings the callers details are brought up on the operators screen. This includes all of the most recent notes. The call can be directed straight to the person dealing with the client or, if they are not available, the individual taking the call has everything to hand.
Simply greeting the customer by name instantly builds rapport and exudes professionalism.
Call Analytics and Reporting
If you've never had the opportunity to view call analytics and usage reports, then these insights have the potential to revolutionise your business. At a glance, you'll get an immediate picture of what's happening in your front office. Some of the data you can track are:
Total inbound calls
Total placed calls
Which number was dialled (call tracking)
Total missed and answered calls
Call volume and what time of day you get the most calls
Call source (some systems will show whether the caller was a customer or non-customer)
Geographical Presence
With a traditional telephone system your geographical location dictates the prefix of you office number.
If you wanted to advertise a Leicester (0116) number but operated from your office in Nottingham (0115), then you'd have to open a new office in Leicester. With a cloud-based business phone system, your physical location no longer limits the businesses you're targeting. Cloud telephony utilises Virtual Numbering and allows you to present any 01, 02 and 03 number to give your business a local presence anywhere in the United Kingdom.
This can be great for a business looking to expand into an area, as they can test the water before committing to a office location. It's also good for anyone who wants to appear more local.
Connects Multiple Offices. For Free!
The final one of our 10 reasons your business should switch to VoIP is great if you have multiple locations or you're thinking of expanding. Though an on-premises VoIP solution will require a separate system for each location, hosted VoIP does not. It's relatively easy to add locations, and most of the work can be done by anyone on your team with a little technical help from your VoIP provider.
Once set up calls between your offices will be free of charge. This alone can save some businesses hundreds of pounds a year!
There Are More Than 10 Reasons Your Business Should Switch To VoIP
Their are many more great reasons to make the change, these are just our top 10 reasons your business should switch to VoIP. You should act now, 2025 is not long away and VoIP providers are going to be extremely busy in the run up to the ISDN switch off.
To get started fill in the "contact us" form book a FREE Managed Communications Assessment.