Changing working habits mean that the laptop is now more popular in a business setting that a desktop PC. The added flexibility, especially to work remotely plus things like built in cameras make the laptop the sensible choice in our current, uncertain world.
So, what are the the best business laptops 2021 and which should you avoid?
Before we give you our list we thought it might be helpful to explain what we look for in a new business laptop.
What To Look for in a Business Laptop
Firstly, you don't necessarily need the one of best business laptops 2021. What you need is the best laptop for you.
Start with what you're going to be using the laptop for. The specs required for someone who works in Word, Excel and Outlook is very different to one who works in Photoshop or CAD.
Processor speeds, RAM and Hard Drive size are you most basic bits of configuration. Very, very generally a bigger number is better. For processors i5 is better than i3, i7 better than i5. For RAM 8GB is better than 4GB, 16GB better than 8GB. And for hard drives look for a Solid State Drive (SSD) and again bigger is generally better.
Our recommended base spec is: i5 processor, 8GB RAM, 256GB SSD.
And always make sure you get Windows 10 PRO, not Home. Or you'll be looking at £100+ to upgrade your new machine to work with your network.
People often overlook comfort and ease of use. If you've got larger hands, don't pick a 12″ machine with a micro keyboard. If you're going to be traveling up and down the country on the train, select something smaller and lighter.
You should also consider your budget. If you want to spend £250 you are not going to get one of the best business laptops of 2021! Be realistic. Think about Value rather than Cost. You might get more done with a better spec machine as you'll not be waiting for things to 'load'. The average laptop will last between 3 and 5 years. Low spec, low-cost machines might well need replacing sooner mitigating any initial saving.
Finally make sure you get a decent warranty. Things can go wrong and you want to be assured you can return your machine and get a replacement quickly and easily. Believe us, the service provided by vendors varies wildly.
We've put together our top 5 list of the best business laptops of 2021, some honourable mentions and our 'One to leave on the shelf' below.
The Best All Round Business Laptops 2021
Dell XPS 13
£1,449
CPU: Intel Core i7-1165G7 | GPU: Intel Iris Xe Graphics | RAM: 16GB | Storage: 512GB M.2 NVMe SSD | Display: 13.4-inch, 1200 | Size: 11.6 x 7.8 x 0.6 inches | Weight: 2.8 pounds
Powered by a 11th Gen Intel Core i7 processor and integrated Intel Iris Xe graphics, the 1080p version of the laptop is ideal for work, play and light content creation. It has a bright, vivid display, which means it's also great for watching videos – work related videos of course! Plus, it's also incredibly slim and light making it an ideal laptop for the mobile professional.
Honourable Mentions
Lenovo ThinkPad X1 Carbon Gen 8 – £1340
HP Elite Dragonfly – £1,600
The Best Business 2-in-1
Microsoft Surface Pro 7
£750
CPU: 10th gen Intel Core i3/Core i5/Core i7 | GPU: Intel UHD or Iris Pro | RAM: 4GB/8GB/16GB | Storage: 128GB/256GB/512GB/1TB | Display: 12.3-inch, 2736 x 1824-pixel | Size: 11.5 x 7.9 x 0.33 inches | Weight: 1.7-1.74 pounds
The Surface Pro 7 takes an excellent laptop in last year's Surface Pro 6 and gives it a power boost. While battery life takes a hit, the new 10th Gen CPUs provide outstanding performance. The design hasn't changed at all, but the Surface Pro 7 now has a USB-C port for charging and connecting peripherals.
This is simply one of the best 2-in-1 devices around, and an excellent choice if you're traveling.
Honourable Mentions
Lenovo ThinkPad X1 Yoga (5th Gen, 2020) – £1350+
Dell Latitude 9410 2-in-1 – £1500+
The best business laptops for creatives
Dell XPS 15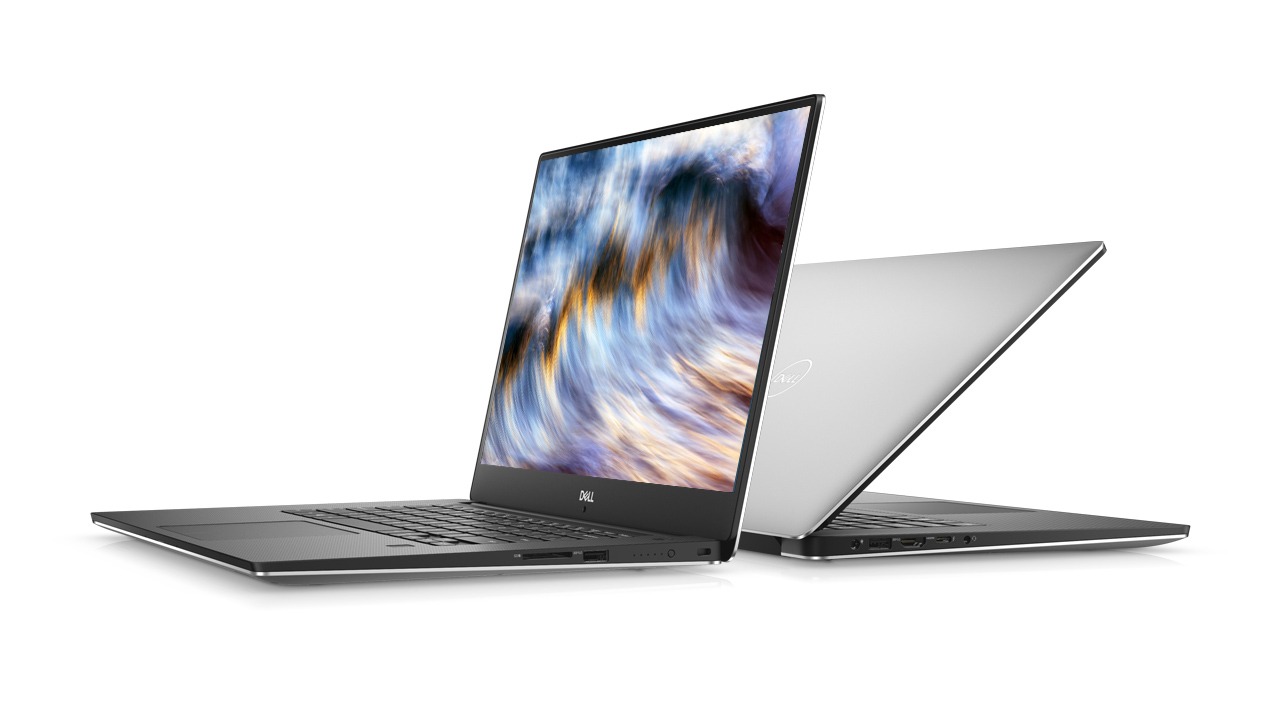 £2,299
CPU: Intel Core i7-10750H | GPU: NVIDIA GeForce GTX 1650 Ti 4GB GDDR6 | RAM: 16GB | Storage: 1TB M.2 NVMe SSD | Display: 15.6-inch, Infinity Edge Touch | Size: 13.57 x 9.06 x 0.71| Weight: 4.5 pounds
Creatives will love the 15.6-inch display which uses OLED technology to produce a stunning 4K UHD resolution and supports 100 percent of the Adobe RGB color range. The display supports touch inputs so you can use a stylus for drawing.
Weighing in at just 4.5 pounds and a slimline 17 mm means it's surprising portable for a large machine. The dual speakers support Waves MaxxAudio technology for 3D sound and an immersive listening experience when working with music or audio mixing. The laptop is made of CNC machined aluminium and a carbon fibre palm rest for durability. Get up to 12 hours of battery life on a single charge.
Honourable Mention
MSI WS66 10TMT – around £2k (if you can find one!)
The best big screen laptop
HP Envy 17
£1,399
CPU: Intel Core i7-1165G7 | GPU: NVIDIA GeForce GTX MX450 2GB GDDR5 | RAM: 32GB | Storage: 1 TB PCIe NVMe M.2 SSD| Display: 17.3-inch diagonal FHD touch display| Size: 39.9 x 25.9 x 1.93cm| Weight: 4.5 pounds
The HP Envy is a 'desktop replacement' laptop. More designed to move between office and home, it's heavy and not the most portable. But if you want a large display and a close to desktop monitor feel then it's ideal.
The display is stunning and is a key part of an overall lovely looking machine. Spec is good at the price point, and lower priced configurations without touch screen etc can bring the price down below £1,000. There is a fingerprint reader to enable passwordless logins to your Windows account. The most innovative feature is a nifty button that activates an automatic webcam privacy door. Press it and the door immediately clicks into place, shielding you from hackers and snoops.
The best basic business laptops
Dell Latitude 5410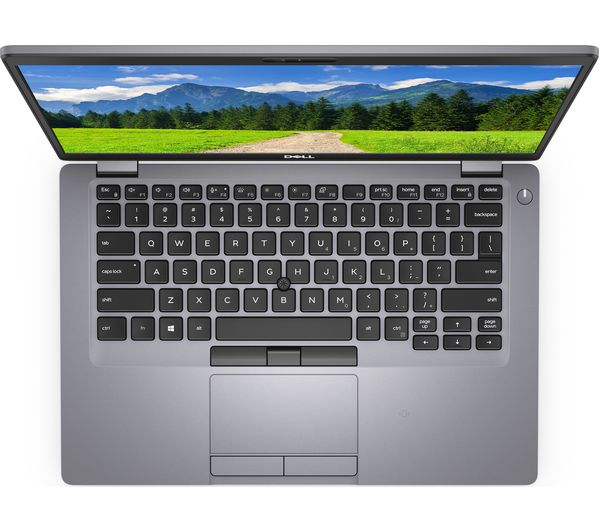 Around £700
CPU: Intel® Core™ I5-8365U | GPU: N-1 Intel UHD Graphics 620| RAM: 8GB | Storage: 256MB PCIe NVMe M.2 SSD| Display: 14.0″ FHD (220 Nit Anti-Glare Non-Touch| Size: 12.71 x 8.50 x 0.83 inches| Weight: 3.26 pounds
A good everyday workhorse which will do everything that the majority of office staff need to do without breaking a sweat. It's small and light enough to be easily transported and screen size and resolution is perfectly adequate.
It's not going to excite anyone but it will do the job for the next 3+ years with no problem at all – and you can add up to 5 years warranty (though there is an additional charge). When you consider the price then for most this may be the best business laptop of 2021.
Honourable Mentions
HP EliteBook 840 G7 – £1000
Lenovo ThinkPad E14 – £800
The overpriced one…..
£2,399+
I'm sure for many this would be the best business laptop of 2021. The spec is fine. i7 Processor, 16GB of RAM, 512GB SSD means it's similar to our best allrounder. But it is £1,000 more expensive. Build quality is good and they have great longevity, however Apple have started to negate that by making sure newer versions of their OS don't work on older machines.
If you love them, you probably really, really love them. You're welded to the Apple echo system and you won't hear a word said against it.
But the design, one of if not the main USP of Apple machines, is starting to look dated and there is no justification for the price.
Leave it on the shelf.
It's just an opinion – please Apple fanboys and girls don't get upset!!
That's our choices for the Best Business Laptops of 2021
We make no apologies for being a bit Dell heavy with our top picks. We know those machines the best and so feel the most comfortable vouching for their reliability.
But hopefully we've given you enough range in our honourable mentions to shop around and look at the best deal for you.
Prices are approximate, subject to change and correct on day of publishing only.