A managed IT service provider isn't there just to solve short term problems. The MSP does much more than fixes what is broken and moves on. Your IT Managed Service Provider is your guide through the ever-changing world of technology. There to help and support your business to reach its goals.
As well as fixing problems for good (no more sticky plasters!) an MSP provides you with a route to avoid bad IT, helping you make good decisions that take the business forward. A good MSP is your partner. Their role is not just to fix IT, but to make the lives of you and your staff easier by making sure your technology is perfect for you.
Removing IT Worries
Business technology should solve problems, but where it solves one problem it can create others. There is no doubt we can be more productive and efficient than we've ever been before. However, we have new worries. We are ever more reliant on our IT, so it matters more if it doesn't work or works inefficiently. And we have the added concern of cyber security and data protection.
Hacks of large firms with huge amounts of customer data exposed regularly hit the news, with even the biggest names struggling to cope with the fallout from major breaches. The number one priority for the Managed Service Provider is to remove your IT worries. With experts keeping your systems safe and protecting your data, you can rest at ease.
Our priority is ensuring that your customers, suppliers and business partners have complete trust in you. And with someone else taking care of all your systems and precious data you can concentrate on your passion, build your business, and sleep soundly at night.
Improving Stability
Slow computers and poor networks are a nuisance. They are frustrating for you, your staff and your customers. Poorly performing technology is a barrier to good work. It annoys employees, reduces morale and can spoil the working environment. A 2019 survey by Probrand found that on average workers lose 5% of their day due to poor technology.
The causes of the problems can be as varied as the networks themselves. Possibly a switch is poorly configured, a disk may be running out of space, or a router is overloaded. Whatever the problem, it's clear that poor IT reduces your effectiveness and efficiency. Imagine getting 5% of each day back! Under performing systems could even be costing you much more than that.
When you have the guy in the office who 'knows a bit about IT' he will look at the problem and try to offer a quick fix. After all he's got his main job to do. Even if you use an external IT Guy, or small IT Support Company the emphasis is on fixing the immediate problem. You may pay a call out fee, or an hourly rate. There is no incentive to look for underlying issues.
An MSP charges a fixed monthly amount, with no additional fees. They take on the risk of your IT, and back themselves to be able to maintain it. If a problem occurs they fix it, and then seek out and fix any underlying issues. Reoccurring issues cost an MSP money, so they work hard to stop them.
Reducing Costs
When it comes to technology each business has its own challenges. Each setup is unique. By taking the time to understand the business we can tailor our services to eliminate inefficiencies, stamp out problems and ramp up your productivity.
As a partner we'll look at the whole technology stack. If you're overpaying for external services such as your broadband, we'll identify this and let you know. We can also advise you on getting more from the software you are already paying for.
We'll undertake an analysis of what you're paying and what you're getting for it. Simple things like ensuring licences are cancelled when people leave can save hundreds, and close security gaps. For many companies simply having a partner undertake a detailed analysis of their technology costs has led to significant cost savings. And this is before we look at more major projects, such as eliminating servers, and moving services to the cloud. This can create greater flexibility – important in the era of remote working – and reduce equipment maintenance and replacement costs, aiding cashflow.
Keeping An Eye on Things
A key part of our process is to learn your systems and monitor your systems. By looking after your IT systems on an ongoing basis we can predict problems from specific systems.
Keeping a close eye on everything we can prevent problems occurring before they actually happen. Rising temperatures, noise increases, and frequently occurring errors combined with powerful diagnostic tools provide us with the data we need to determine when hardware is creeping towards the end of its service life.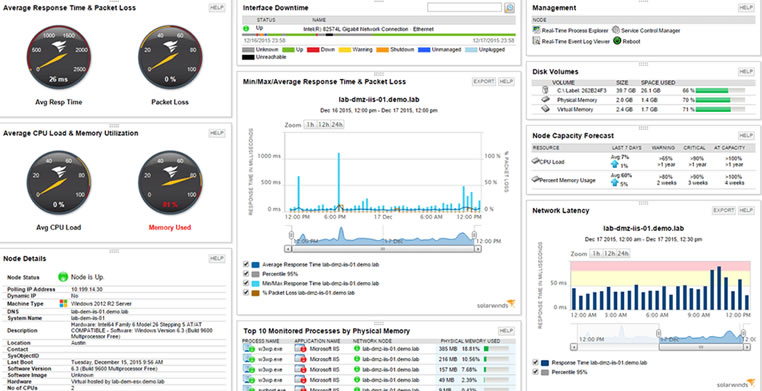 We can bring down costs with regular maintenance and small upgrades such as drive replacements. Devising IT refresh plans mean equipment is replaced according to a schedule with allocated budgets. This replaces the kind of budget busting problems that occur when a catastrophic failure occurs.
The happy side effects of all of this monitoring and maintenance is that your data is safe and always available.
A Managed Service Provider can boost your IT to new heights. More than this we can free you and your staff to do the important stuff in your business. Good IT can actually increase workers morale, improves staff retention and reduces stress. You can focus on your business goals, safe in the knowledge that your systems are in the best hands possible.
What To Do Next
In just 15 minutes we can undertake a basic assessment of your IT and let you know what can be improved. Book a call at your convenience using our online calendar