It's more than likely that it's going to have a new look
Apple always sticks by the same release strategy. One year the iPhone gets a big redesign and a new number (iPhone 4, 5, 6) and the next, it gets revamped and a new feature or two, and an S gets appended to its name (iPhone 4S, 5S, 6S). This year (2015) we got the 6S, which means next year should be the iPhone 7 — with a new design.
It may track what you're viewing
Apple has been granted multiple patents in eye-tracking technology that would let its devices use their cameras to see exactly what you're looking at and change the display accordingly — not displaying notifications when you're not looking, for example. But Apple is granted numerous patents that never make their way into a finished product, so they're not a surefire indicator of what lies ahead for the company.
The battery will probably be improved
A phones battery life is a large factor to how good a phone is, and whether people will buy it. As Munster says: "Another area on which we believe Apple may focus is battery life. Looking at Macs over the past few years, Apple has close to doubled battery life for its MacBook line up (largely 5 hour battery to ~10 hours). It has achieved this through more efficient processors and software. We believe battery life is one of the biggest areas of potential improvement and one that might be most welcomed by customers."
Apple will probably release two
With the iPhone 6, Apple introduced two sizes for the first time — the 6 and the 6 Plus (now followed by the 6S and the 6S Plus). This allows the Cupertino, California-based company to target people looking for a big-screen "phablet" device without alienating customers who want something a little smaller. The iPhone 6 landed Apple the most profitable quarter of any company ever, and Apple says the 6S sold even better than its predecessor during its first weekend of availability.
There could also be an 'iPhone Mini'
There are reports Apple is considering launching a 4-inch, lower-end smartphone — speculatively called the "iPhone Mini." It would drop in early 2016, according to analyst Ming-Chi Kuo, and fill a similar spot in the market to the colourful iPhone 5C. But it's questionable why Apple would need an iPhone Mini. The dual-device model started with the iPhone 6 and 6 Plus seems to be extremely successful, with a renewed focus on convincing users to switch from Android. If it can do that with its existing range, it doesn't need to launch a new device. On the other hand, a lot of people still don't like larger phones, and still use their iPhone 4's for the smaller size, so if the iPhone Mini goes ahead this is probably Apple's thought process.
It'll run iOS 10
This one's looking pretty certain. Each year Apple updates its mobile operating system shortly before the release of the newest iPhone. This then becomes the first device to ship with the new iOS version installed. In 2015, it released iOS 9, meaning iOS 10 should come out in 2016.
Intel may be building the chips
In October, VentureBeat reported that Intel "has 1,000 people working on chips for the iPhone." At the time, the tech site said it didn't think the contract had been signed, but that it was looking likely "if Intel continues to hit its project milestones."
It could be waterproof
If this is true, this could be the most exciting new feature of the new iPhone. The iPhone 6S is significantly more resistant to water than previous models — there was even one YouTuber that left his devices underwater for an hour to prove it. This has sparked some speculation that Apple could take it one stage further with the iPhone 7 and openly advertise it as a waterproof phone. There have been high-end waterproof smartphones before, albeit not from Apple. Samsung's Galaxy S5 was waterproof. And Apple now has experience making water-resistant devices: The Apple Watch has an IPX7 rating, which translates into submersion in a meter of water for half an hour.
Apple may get rid of the home button
Piper Jaffray analyst Gene Muster thinks that Apple might ditch the home button altogether and incorporate a bigger screen. "As many have speculated, the addition of 3D Touch may provide Apple with a way to eliminate the home button on the phone and use the additional space to make the screen bigger or make the device smaller. One barrier to this could be Touch ID, which is integrated into the home button currently. Apple would need to move the Touch ID reader to potentially the side of the phone to remove the home button." Munster pegs the chances of this happening at 50%, so we will have to wait and see for now!
The screen could (hopefully) be harder to break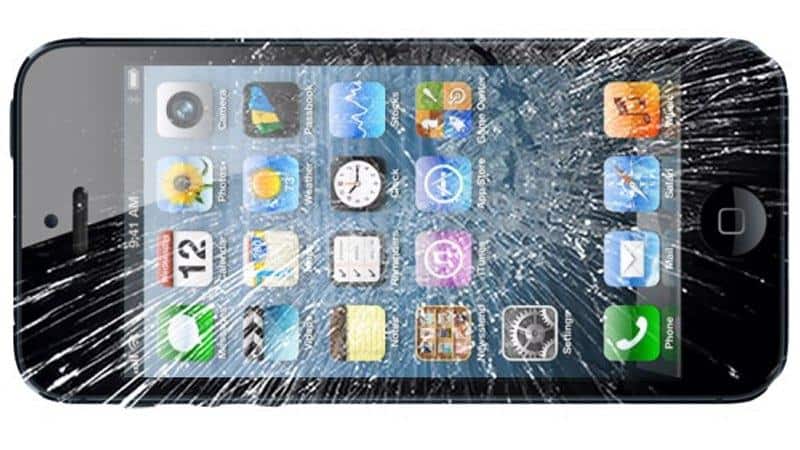 The Apple analyst, Munster, thinks Apple could use sapphire for the screen of the iPhone 7. Apple already uses sapphire for the screen in some Apple Watch models. This would make it less likely to shatter when dropped or hit. There have been recent reports that Apple is looking to use OLED technology in future iPhones. But this shift is more likely to happen in 2018 for the iPhone 8.
It might be EVEN thinner
Ming-Chi Kuo, a well-respected analyst for KGI Securities, thinks the iPhone 7 might be the slimmest iPhone ever. He pegs the forthcoming device's size as between 6 and 6.5 millimeters thick — down from 7.3 millimeters and 7.1 millimeters for the 6S and 6S Plus. However it's unsure how Apple would manage this.
There may be no headphone slot
The newest rumour is that Apple is considering ditching the headphone port altogether. Right now, it uses a standard 3.5-millimeter jack. That means there's only so much slimmer the iPhone could become. If it removes the headphone jack it would free Apple to make the device significantly slimmer.  There's a precedent for Apple aggressively removing ports. In the most recent MacBook, it got rid of everything but a single USB port — and a headphone jack — which is responsible for charging, connecting second screens, and plugging in accessories.
It would most likely be launched in October 2016
It's highly likely Apple's next smartphone will be revealed at an event in September 2016, and will go on sale to the public the next month in October 2016. It's a formula that Apple has been following like clockwork for years now.
Thank you to Business Insider for the info!