The economy is one more victim of the COVID-19 coronavirus. The global lockdown has many businesses feeling the pain. As finances grow tighter, business leaders are looking to improve cashflow. These key areas can help reduce your IT spend.
First, take a look at the way you're working now. Chances are it's changed. If users are working from home, you may have migrated business applications to the cloud. This offers opportunities to reduce costs:
You may no longer need licenses that your on-site server isn't using.
There may be overlap now with the new cloud-based solutions and your old software.
By auditing your software usage and revisiting your license fees, you can identify savings and reduce spend. You may also have had to let people go. That means the computer systems they used no longer need active software licenses.
Cloud-based Savings
If you haven't already done so, moving business applications online offers benefits. You can offer users access to a Microsoft Office package in Microsoft 365, or a similar setup, all for a small monthly fee. Your employees get to use the most up-to-date software, wherever they are, and you reduce your spend.
You might also take voice calling online. With Voice over Internet Protocol (VoIP) communications or cloud phones, you add features and greater mobility. VoIP can offer call recording, voicemail to email transcription, and more. Plus, packaging communications and cloud collaboration tools can lead to big savings, quickly.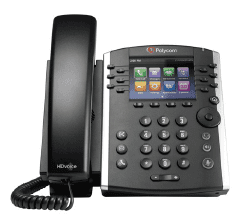 Additionally, cloud-based voice, storage, and software solutions eliminate infrastructure maintenance and monitoring costs, and you pay only for the capacity you need. It helps that it's easy to scale up or down to keep control of costs while business continues uninterrupted.
Rethink Your Partnerships
A vendor audit can help you identify where you are overspending. You may have contracts for phone, internet, software, storage and backup, and IT Help. Reviewing these arrangements, you may be able to find a new deal.
Better yet, work with a managed service provider (MSP). An MSP will review existing relationships to determine where solutions could be streamlined. Or the MSP may be able to get you a deal due to pre-existing relationships with vendors.
How We Can Help
A great MSP will help identify the best IT strategies for your business – it's an investment that pays off. Technology failures are costly, and having managed services experts monitoring your business IT works to prevent problems. The MSP's security and disaster recovery methods can protect your business from a devastating breach.
It sounds counter-intuitive to add another expense, but a small amount monthly can prevent expensive blowouts that you may not recover from. The MSP fee means ongoing access to IT experts recommending technologies to meet specific business needs.
Keeping cash flow under control requires smart spending. You're also looking for return on your investment in technology maintenance and upkeep. Hiring an MSP can make a big difference. The MSP prompts IT modernisation based on your objectives to enhance work processes and improve productivity.
Do more than survive the current downturn. With an MSP in your corner, you can cut costs and emerge from the "Great Lockdown" a leaner, more agile business. Contact our experts to upgrade your technology and lower costs today!
To arrange a free review contact us on 0115 8220200 or complete our Contact Form.