Yesterday, Apple previewed some of the first apps that will integrate with Siri in the upcoming release of iOS 10. One of the biggest changes in Apple's new mobile operating system is the ability to interact with your apps using your voice. Soon, you'll be able to ask Siri to do things like search your photos, compose and read texts, book rides in apps like Uber, pause your workout app, make payments to friends, place a call using a third-party VoIP app, and much more. Already, Siri offered some limited functionality with third-party apps, like Twitter and Yelp, but now Apple is opening up the ability for users to 'talk' to their apps more broadly.
SiriKit
SiriKit is a new toolkit for iOS 10 developers which allows them to build in an extension into their app that communicates with the virtual assistant Siri. Siri will handle the user interaction (meaning, voice and natural language recognition) and then works with the extension in question to get the information from the app and handle the user's request.
Apple detailed in June how this would work, offering specific examples like WeChat, WhatsApp, Slack, Uber, Lyft, Didi, EyeEm, Pinterest, Runtastic, RunKeeper, Venmo, Number26, Skype, and Viber. Getting an on-stage shoutout, as it turns out, was a good indication that those apps were among the first who would be integrating the new voice functionality. Many of those in the list will be ready to work via voice when iOS 10 debuts. Others Apple has confirmed to be integrating with Siri include Skype, LinkedIn, Square Cash, Monzo, Vogue Runway, Looklive, The Roll, and Pikazo.
Yesterday Apple kicked off a series of blog posts that will introduce the forthcoming Siri-powered applications, and explain how they work. This is something unusual for Apple, which normally makes developer-related announcements at WWDC, then pushes its new mobile OS out the door as timed with its iPhone event in the Autumn. 
Taxi's with Siri
With iOS 10, taxi apps like Uber, Lyft, China's Didi Chuxing, and myTaxi will be taking advantage of the new functionality. What's interesting is that you don't have to learn stilted voice commands to talk to these apps via Siri. Sample commands include things like "Hey Siri, get me a DiDi ride to the airport," or "Hey Siri, ask myTaxi to get me a taxi to Times Square."
When you're asking for a ride from an app that offers different tiers, like Uber, you'll be able to pick which one after saying something like "Get me an Uber to SFO." The app will then display the available Uber products, like UberPOOL, UberX, and others, as well as a fare estimate and ETA. Once the riders are connected with a driver, they'll see the car in real-time in Apple Maps, along with the vehicle and driver information.
Something that many developers will struggle with in the months ahead is integrating with Siri is in the right way that is best to serve the app's users.
Making Calls with VoIP apps via Siri
Apple is also showing off how voice-enabled apps will function in the workplace, as with Cisco's Spark. The new version of Spark will let users search for contacts and place calls via Siri. For example, you'll be able to say "Hey Siri, video call Luisa on Spark." SiriKit and CallKit integrations will then work together to pass the contact information to Spark and launch the call. What's handy about the way this has been implemented is that if Spark doesn't have the contact information, it can search iOS contacts for what it needs, then make the call.
Voice-powered apps are arriving at a time when App Store ecosystem is going through some growing pains. Because of its now massive size (over 2 million apps across 25 categories), app discovery has become more of a challenge. Users are simply not being exposed to new apps, and those they download are often soon abandoned. At the same time, Apple's developer community continues to grow. However, for the indie developer, getting an app noticed and used is harder than after. Voice-powered apps could change that. Being able to launch apps by speaking instead of having to search for them in Spotlight, or manually flipping through your device's many screens, could potentially boost app usage by making apps more accessible to end users. It may also make apps simpler to use, as you won't have to figure out where various settings and controls are located, you can just speak.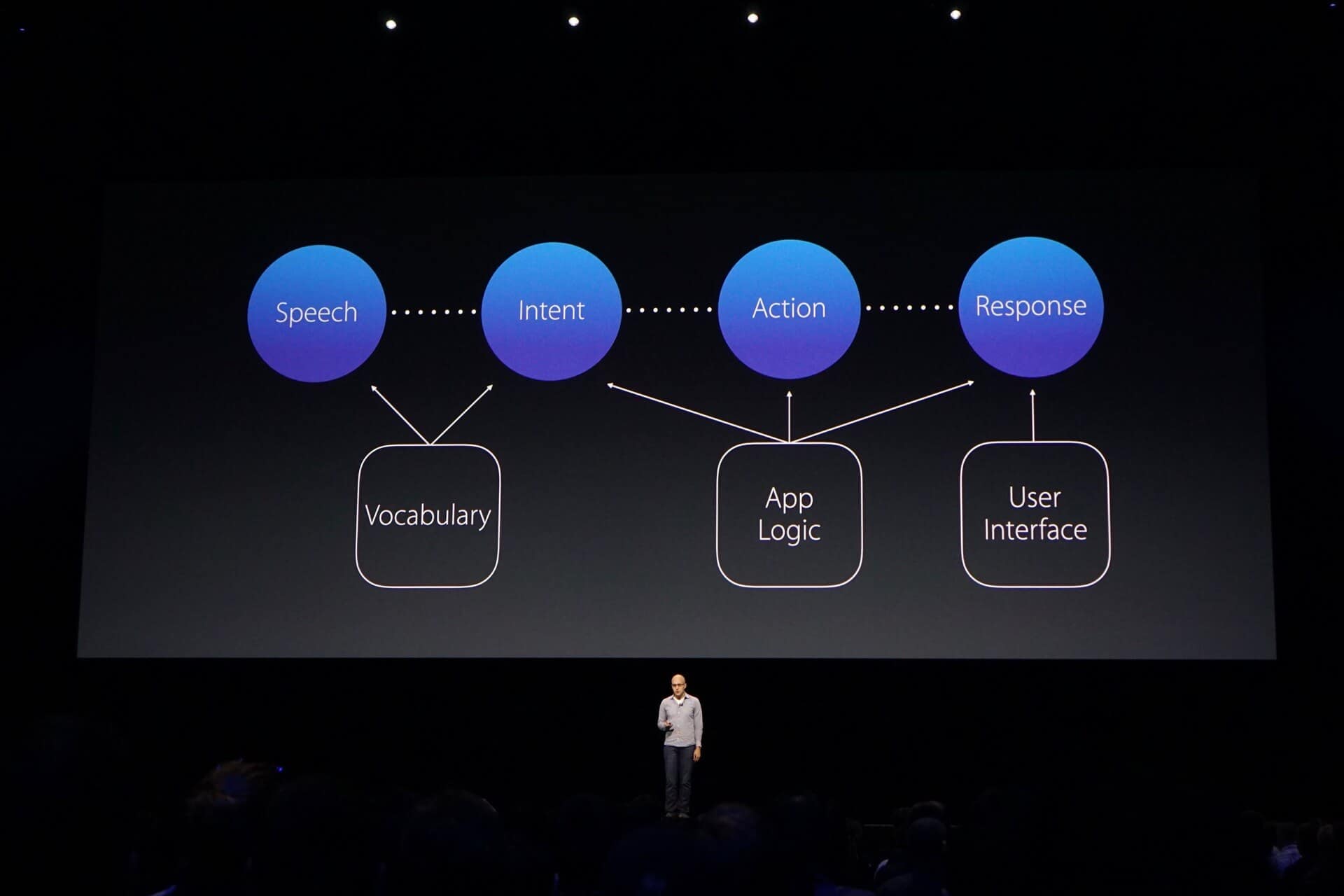 Thank you to TechCrunch!