The Advantages and Disadvantages of Bring Your Own Device
If you're running a small business you'll be aware of the costs of the constant updates to technology. Staff requesting the latest phone, tablet or laptop, and complaining that the 'outdated' technology you bought a year ago is hampering them are a constant headache, we've even heard of staff moving to rivals for the latest gadget. One way to address these issues is by allowing employees to use their own devices. This is called BYOD or Bring Your Own Device and aims to reduce costs and increase productivity in small businesses. However simply telling staff to use their own stuff won't quite cut it. The introduction of BYOD needs to be controlled with a clear policy and careful consideration of security. You will also need to consider IT Support, some providers might not support devices that don't belong to the business.
Why Bring Your Own Device?
Resistance is futile!
Ovums 2014 Employee Mobility Survey indicated that 46.8% of employees are using personal device for work. 30% of those going directly against a stated company policy. SO, even if you say not to, chances are some of your staff are still using their own devices for work.
Devices are becoming more and more personal and trying to dictate which devices employees use is like telling them what brand of pen to use. Individuals are self-sufficient when it comes to IT. They already own their own smart phone, tablet and laptop and these can often be newer and have a higher spec than those purchased by a cost conscious small business. Whilst it might be easier to provide approved hardware and software, employees may not be willing to accept it. It's probably best to embrace BYOD and understand the benefits and control the risks.
The Benefits of Bring Your Own Device
For a small business one of the most significant advantages is a reduction in costs as hardware spend and software licensing can be reduced. Companies may also notice increased employee satisfaction as they are able to work more flexibly, and productivity often increases with staff using technology more familiar to them. Offering BYOD can also help attract the best talent as top performing applicants often demand a level of flexibility that BYOD can bring. You are also likely to see improved communication, with staff available outside hours to answer emails and complete other tasks.
BYOD can also put less stress on your IT systems, and your IT Support, whether in-house or outsourced as individuals are often more conscientious when looking after their own devices.
You May Also Like: Is GDPR the end of Bring Your Own Device?
What's The Downside………..
Bring Your Own Device sounds great then doesn't it? Lowers costs, happier and more productive staff and less stress on your IT systems – what's not to like? However caution is advised. Businesses need to consider the full implications of allowing their data to be accessed on personal devices that they could have little or no control over.
Arguably the biggest risk is having no BYOD policy in place. Simply allowing employees to bring in their phone, tablet or laptop and giving them access to all the company's systems and data is not the way to implement BYOD!
Security is of course a risk and of paramount importance, you need to guard against data loss or leakage. So, devices are going to need anti-virus, anti-malware, encryption, passcodes, remote wiping etc.
You could consider hosted virtual desktops, effectively having two different spaces on a personal device, one for personal use and one for work. Speak to your IT Support Provider about what solutions are available and what might suit you.
OK, What's Next?
If you're going to implement a Bring Your Own Device solution it might be beneficial to start with an audit. Find out what devices people are already using and what they are likely to use. Knowing what operating systems and different devices you are dealing with will help in planning what solutions are required.
Once you know what you are dealing with you can start to put together your BYOD policy. An effective policy should cover the following:
Acceptable use
Authorized devices
Support
Security
Reimbursement
Liability/risks/disclaimer
Whilst we wouldn't recommend using a generic policy, it really must be tailored to the business and the way in which it operates, however if you want some guidance to get yourself started then there are templates available such as The Bring Your Own Device Policy from IT Manager Daily. We would stress this should be a kicking off point only.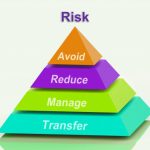 Security and Management Software
In terms of security you will need to find solutions that can be used across different platforms as you may have users on Android, Apple and Windows systems. Speak to your IT Support Provider about what solutions are available and what might suit you.
There are some affordable, low maintenance Mobile Device Management (MDM) products that can be used in a smaller business to strengthen security and manage data. Software such as AirWatch Express by VMware can secure as few as 10 devices from $2.50 per month, per device. Codeproof have a 'Professional' level which will cover the needs of most SME's and costs $3.99 per month, per device or $29.99 per year, per device. Codeproof offer a free 14 day trial. Hexnode is unique in that it is focused solely on the SME market. Prices start from $1 per month, per device and bespoke packages are available. For those that are heavily invested in the Microsoft ecosystem then Microsoft Intune is another option. Intune is priced on a per user rather than per device basis, so if you have individuals with a phone, laptop and tablet this might prove cheaper.
In conclusion…..
Bring Your Own Device shouldn't be taken lightly. However it has the potential to save money and increase productivity so it certainly shouldn't be dismissed. As with any decision it's worth carrying out an assessment of the risk and benefits. But it's likely that you're going to be dealing with employees using their own devices sooner or later. Certainly, if you are a business that's growing, or planning to grow, it might be sensible to put the building blocks in place with a policy and software solutions that can scale with your business.
Speak to your IT Support Provider about your options, they may have some solutions that they can recommend. Remember they are unlikely to support personal devices if this is not pre-agreed. It would be sensible to involve them in your discussions.
How we can help
Here at Your IT Department we've extensive experience of supporting businesses with all sorts of IT related issues; including how best to implement and control BYOD.
For a free, no obligation chat about how our Fully Managed IT Support could help your business please call 0115 822 0200 or Contact Us via the website.
FAST

RESPONSE

15-minute response time

NO

LONG-TERM CONTRACTS

Low Risk & Complete Flexibility

CLIENT

FOCUSED

An Extension of Your Business