Is it time to outsource IT support?
ICT is a tricky area. It's expensive, complicated and absolutely impossible to ignore. You know that it needs constant monitoring, maintenance and updating but who takes responsibility for that? If you employ less than 150 people and your business is not technical in nature then employing a full-time IT Manager is probably not cost effective. Even if you've got a small team, or an 'IT Guy', keeping on top of all your technology is going to be a real challenge. If you recognise the following signs it may be time to outsource IT support to a specialist IT Support Provider.
You have a backlog of unresolved issues
Does this look familiar?
Problems can soon mount up. IT issues are frustrating and can lead to missed communications (who's had an email go 'missing'?) and worse missed deadlines.
Another problem can be fixing the symptom rather than the cause, leading to reoccurring problems. Or getting the 'easy' issues sorted whilst the big ones fester in the background. It might be you have the skills in-house but just not the capacity.
If you or your in-house IT Manager are constantly firefighting then outsourcing gives you access to a large, widely experienced and multi-skilled team that will resolve issues quickly and efficiently.
You're concerned that you are out of date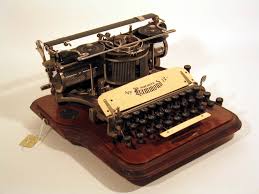 When was the last time you upgraded your machines? If it's more than 5 years ago it might be time to consider a change but what do you need and where do you get it from? A good IT support provider will be able to advise on your requirements and source great prices. A high-quality up-to-date solution can also provide real competitive advantage, particularly with the pace of technological change that we are experiencing.
However, keeping your software up to date is even more important. The way most viruses and malware get on your machines is through out of date software. Many programmes serve up useful reminders to update (and we're sure you always click yes and wait patiently for them to finish before rebooting) but not all. In-house IT can perform updates but it's a pretty thankless task if you've got a high number of users. For example do you want to be interrupted whilst you try and get that quote out?
Outsource IT support to a high-quality IT support provider and they'll ensure that software is patched. We'll often be able to perform updates out of hours and remotely, saving you time and money.
Getting support from vendors is slow 
Have you ever called Microsoft to try and get some help with your emails? Or given the 'Customer Service helpline' of the supplier of your brand-new laptop a call to say you're struggling a bit? My personal favourite is online support from a mobile company if you've got a slightly unusual handset (Wileyfox Swift because I'm a hipster – thanks for asking)
IT support companies deal with these vendors day in, day out and will manage the relationship with them. Size matters (who knew) and the simple fact is they take issues from 'the trade' more seriously.
Put simply, when you outsource IT support your problems get sorted more quickly.
You've got no IT Plan or strategy
Technology is constantly changing and evolving; companies need to be responsive to change in order to keep up with competitors in their industry. Not easy to do when you're spending all your time just trying to keep your systems up and running.
Outsourcing IT support releases in-house IT Managers for planning and strategy. A quality IT Support provider will also provide contribute to planning and strategy.
Outsource IT Support with Your IT Department
For most businesses IT is what they use to do the job; not the job itself. Whether you love your systems or see them as a necessary evil you probably don't want to spend your time looking after your technology.
Your IT Department is trusted by over 100 local businesses to provide IT Support, Back-Ups, Network and Server Installation and Support, VoIP Telephone Systems, Broadband Connectivity and Cloud Solutions. Please get in touch to talk to us about how we can help your business.