The best business mobiles in the UK this year
– Samsung Galaxy S6/S6 Edge
The S6 and the S6 Edge saw the inclusion of Microsoft Office Android applications as well as Samsung's own mobile device management container solution, Knox. The latter provides military-grade, multi-layered mobile security. Personal and work partitioning containers (Knox Workspace) means that employers can separate work and personal life in a near seamless way. Great for BYOD aficionados. Samsung also wisely scrapped the plastic finish for a more upmarket design that blends glass and metal, one that's particularly appealing in the Galaxy S6 Edge and its curved display.
– Microsoft Lumia 950/950 XL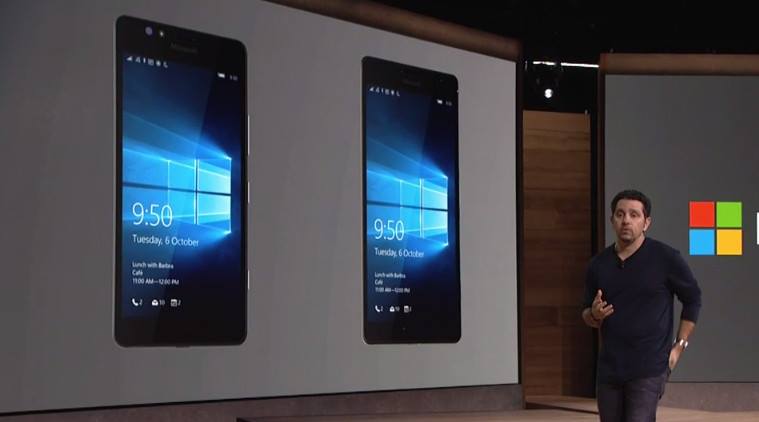 These two smartphones represent the best-of-breed devices when it comes to Windows 10 Mobile, Microsoft's latest mobile operating system, one which promises, for the first time ever, a seamless user experience, across applications and across displays. Both devices share similar features like 3GB of RAM, 32GB onboard storage, a 2K display, a 20-megapixel rear camera and a free one-year subscription to Office 365 Personal. Connect either phones to the Microsoft HD-500, a £80 Display Dock, and it transforms into a powerful desktop PC as well, great in an enterprise configuration.
– BlackBerry Classic
There are still BlackBerry fans out there, and BlackBerry unveiled the Classic to please them all. An old-school QWERTY keyboard, a familiar operating system and user interface, a design that doesn't age and the enterprise-grade security are all on the feature list of this smartphone. Sure, Android might well have the upper hand when it comes to market share and the sheer number of applications but BlackBerry provides with yet another attractive alternative when it comes to business smartphones. It runs BlackBerry OS 10 with a square 720×720 pixel touchscreen display, a touchpad and up to 22-hour battery power.
– Samsung Galaxy Note 4
Since the Note 5 is not officially available in the UK, the best Android-based device with a pen remains the Note 4 – still a very capable device. Multi-tasking is part of the parcel of business these days and what better phone to handle this than the Galaxy Note 4 with its stunning QHD (better than full HD) 5.7-inch display, 3GB of RAM and serious power inside. A great battery life and expandable memory have always been key Galaxy Note features, but you can now add a more premium design to that list. A metal frame runs round the circumference of the handset, and while the rear is still plastic it's a big step forward for Samsung and it's a welcome addition. The S Pen has been given a boost with greater accuracy, making handwriting and multi-tasking even easier. Snap two apps side by side on screen if you want to up your efficiency even more.
– Lenovo K80M
This smartphone is worthy of a special mention on this list as a business phone for a number of reasons. It is built by Lenovo, the biggest PC manufacturer on the planet, one who also owns Motorola as well. It shipped directly from China which is a novel but growing shift in the way products are purchased. It has a headline-grabbing 4GB of RAM, same as most desktop PCs, and 64GB of storage. Despite these – and a quad-core Intel CPU, it retails for less than £150, a fraction of what similar smartphones will cost here. Sadly though, because it doesn't have local warranty you will need to send it back for repairs.
– Apple iPhone 6s/6s Plus
Last but certainly by no means least, some of the latest Apple iPhone's: 6s & 6s Plus. Super-sized smartphones are all the rage these days, and if the Cupertino firm's styling and iOS heritage appeals to your business then check out the excellent 6s Plus. Its 5.5-inch display is one of the best on the market and the A9 processor that powers it regularly ranks amongst the most powerful in smartphone-dom. It supports more LTE bands than most smartphones and its enclosure is made of the same grade of aluminium alloy as used in the aerospace industry. Add in iOS9, Siri and a bunch of other innovations (like Touch ID and 3D Touch) and you have a very capable business phone, one whose profile was raised by Apple's close collaboration with IBM.
(Thank you to TechRadar!)